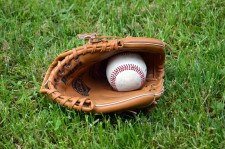 CBD for your body and mind
WELLINGTON, Fla., March 28, 2019 (Newswire.com) - ​​Oliver's Harvest has released a new "Active Bundle" that combines products for those who have or desire to have active lifestyles. The Oliver's Harvest team is excited about the opening round of major league baseball (MLB). To celebrate the MLB season, Oliver's Harvest has prepared and released the special "Active Bundle." Oliver's Harvest has been participating in sports events, such as marathons and fitness expos, to reach out with its hemp products to athletes and to encourage active lifestyles. Not only it is a great health support but it's also offered at a discounted price.
What is inside the "Active Bundle"?
Active Bundle combines extra-strength hemp tincture, joint support supplement and pain cream. Together, they constitute a magic trio for helping to unlock the body's potential. Being physically active comes with risks of triggering excessive body inflammation, damaging knees and temporary pain. To help with these unpleasant obstacles, Oliver's Harvest has carefully selected three products for the Active Bundle.
● 1000 mg Broad-Spectrum CBD Tincture is a full-body supplement that suppresses inflammation, pain and anxiety. Tinctures by Oliver's Harvest are prepared using organically cultivated hemp plants, with a careful extraction of healthy plant material. The tinctures contain zero-THC, which makes them totally safe and risk-free when taking any drug test.
● Joint Support supplement is an extra-strength supplement that specifically promotes joint support. It combines CBD with glucosamine, chondroitin and methylsulfonylmethane (MSM). CBD protects joints by reducing inflammation in the short-term, whereas the other three ingredients promote joint health over a longer period.
● Pain Cream provides localized pain relief, which is a common result of an active lifestyle. The pain cream combines lidocaine with CBD. Lidocaine is a time-tested analgesic that numbs the pain immediately and provides fast relief. CBD penetrates deep into the tissues and reduces inflammation, providing long-lasting healing effects.
"After coaching baseball for 29 years and being a World Class Racquetball player, I needed to find a simple yet effective way to ease my joint pain. Oliver's Harvest CBD with Caspian has helped me stay active on both the baseball field and on the racquetball court." -Rich Donnelly, Major League Baseball Coach
The Oliver's Harvest team cooperates with athletes
As Oliver's Harvest products are getting broader recognition, Oliver's Harvest intends to continue promoting its products for active people. Oliver's Harvest cooperates with athletes on social media, and regularly arranges promotions and giveaways for its loyal customers. "I am a huge fan of MLB myself, and I was excited to develop a customized bundle for athletes and active people. 30 years in the healthcare industry brought me great rewards from seeing customers' health improvements." – said Oliver Suess, owner.
Customers can head to www.OliversHarvest.com or call toll-free at (866) 634-3134 to learn more or buy from the full line of hemp products.
Source: Oliver's Harvest
Share: